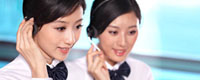 Name: jessica
Tel: +86-371-86536986
Fax: +86-371-55030233
Mobile: +86-13526716702
E-mail: info@cyflaser.com
E-mail: cyflaser@126.com
E-mail: jessica@cyflaser.com
Add: 10th Floor,5th Unit,Zuoan International , Huayuan Road ,Jinshui District, Zhengzhou,Henan,China




Product name : New Co2 Oxygeneo facial skin rejuvenation beauty machine / anti--wrinkle refine face skin machine

Product No. : 2018414101239
Details:
New Co2 Oxygeneo facial skin rejuvenation beauty machine / anti--wrinkle refine face skin machine

Application
1. Cells reviving, Carbon oxygen skin care.
2. Skin rejuvenation,repair dull skin.
3. Face firming,improve and prevent skin aging, narrow coarse pores, whitening skin.
4. Cosmetics infusion, use ultrasound technology to infuse cosmetics liquid into deep of skin through a system of precisely controlling the infusion speed of liquid.
5. Radio frequency heating ,stimulates the generation of albumen for face lifting,skin tightening,etc.
6. Facial deep cleaning, Microbubble cleaning.
7. Deep moisturizing.
Better than Microdermabrasion
Skin Plumping & Hydrating
Restored Skin Volume
Renewed Youthful Glow
Reduced hyper-pigmentation
Improved Skin Cell Production
Reduce Appearance of Wrinkles
Safe for ANY skin type


Products exhibition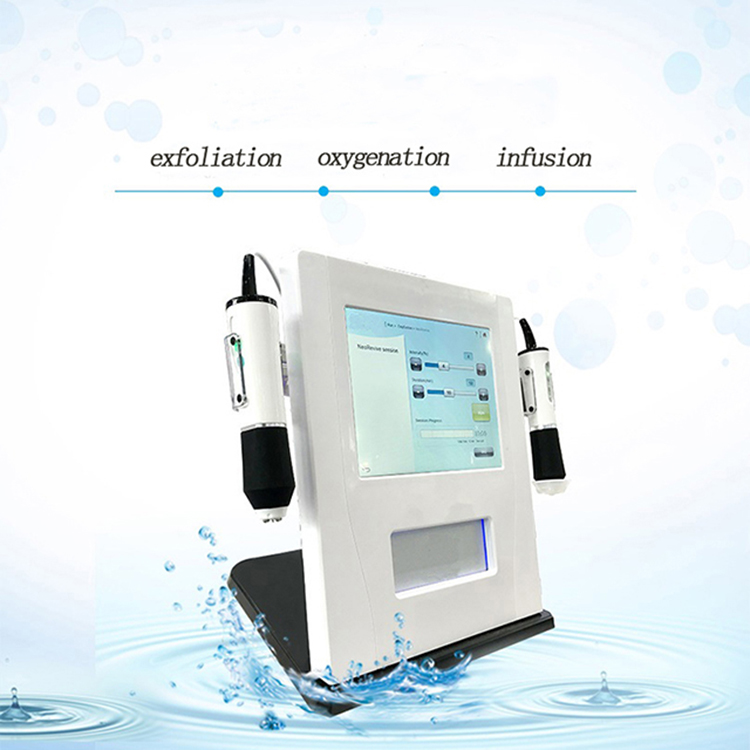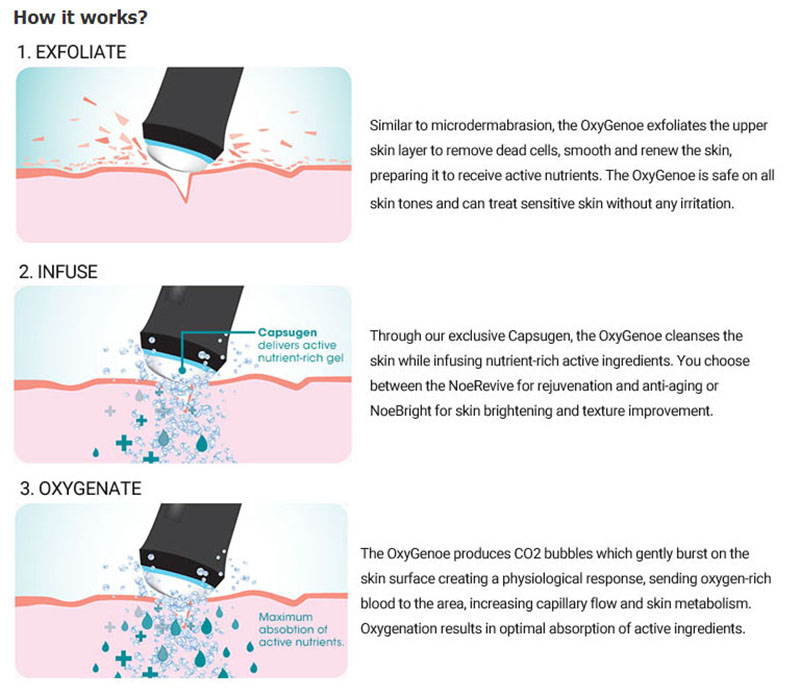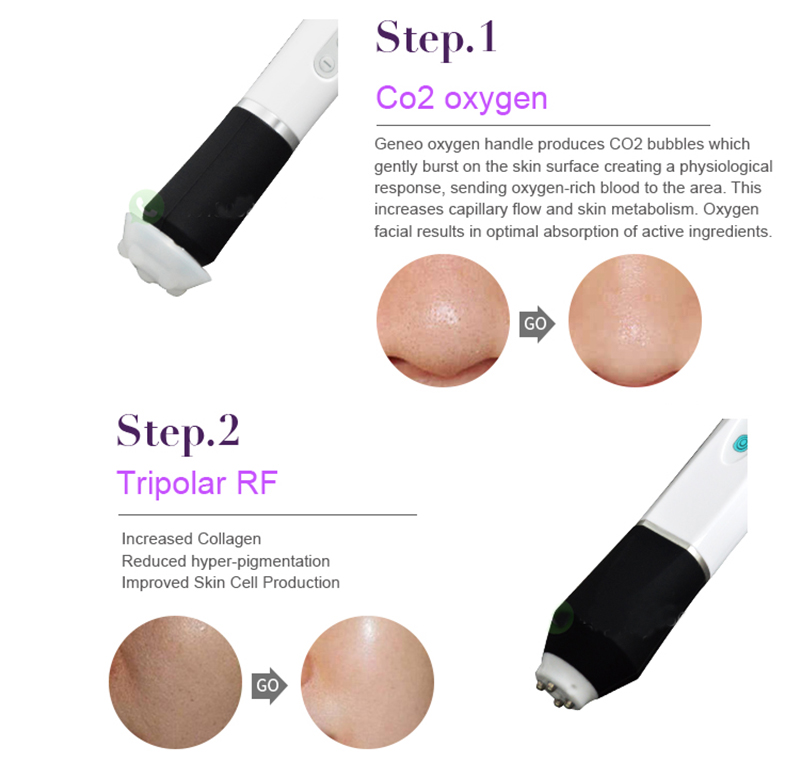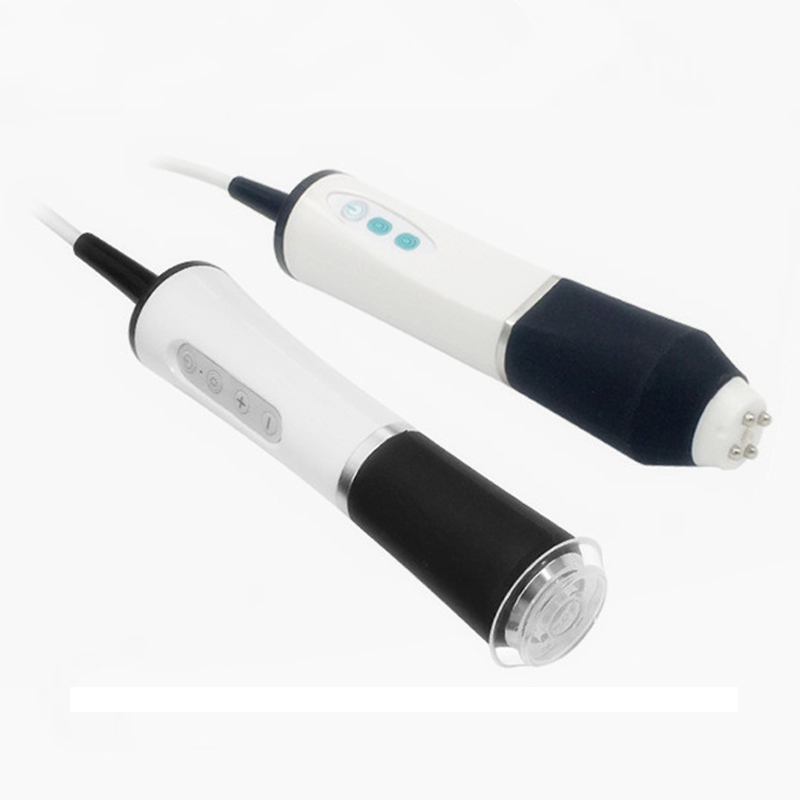 1. One year warranty, if there any problems happens with your machine, we will repair it free of charge.
2. Convenient training, user manual and operation video are available, also, if it is not enough, we can provide the online face to face education.
3. OEM/ODM services, your logo, outshape, language, interface can specially be designed on your machine.
4. After sales service, offer 7*24 hours online service, lifetime free maintainance, technology support forever.

Q1: What about the delivery ?
Door to door by air or sea. Such as DHL, UPS, TNT, FEDEX . Will take 3-7 working days .
Q2: What's package?
Strong and beautiful aluminum alloy case/carton case/wooden case.
Q3: Do you have any technology supports?
We have a professional technology team that can supply support for you timely. You can contact us by telephone, webcam, online chat (Whatsapp, Facebook, skype, yahoo…) too.
Q4: What's the payment method?
T/T, WESTERN UNION, PAYPAL…
Q5: If the machines broken during the shipment, will you support us?
Generally our customer will buy the insurance before shipment, avoid any money lost from rough transportation. We will help you to solve the claims with the insurance companies to back your money timely.
Q6: Can I visit you?
Sure, Pls let us know if you have a plan to visit our company, we will arrange it for you.
Q7: How much will the shipping cost be?
This will depend on the size and weight of your order and the method of shipping,
When inquired about shipping charges, we will need the detailed infos such as the post code and order(models and qty), and the shipping method you prefer.