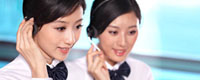 Name: jessica
Tel: +86-371-86536986
Fax: +86-371-55030233
Mobile: +86-13526716702
E-mail: info@cyflaser.com
E-mail: cyflaser@126.com
E-mail: jessica@cyflaser.com
Add: 10th Floor,5th Unit,Zuoan International , Huayuan Road ,Jinshui District, Zhengzhou,Henan,China




Product name : The Weight loss and body shape machine CYFV8-shape

Product No. : 2015650947
Details:
The Weight loss and body shape machine ,V8-shape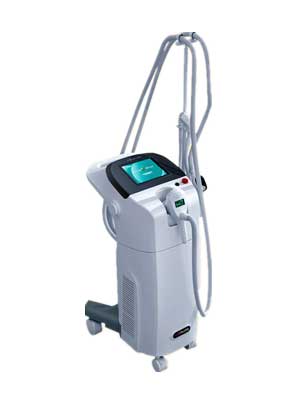 Type: vacuum cavitation system
Brand: CYF
Model: CYFV8-shape
1. Vacuum cavitation system
4. Near Infrared Laser(940nm diode laser)
Treatment Principle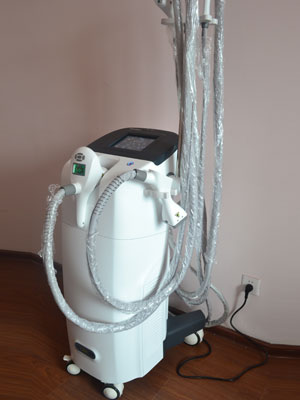 1. Infrared laser lowers skin impedance by heating skin and RF energy penetrates deeply into connective
tissue.
2. The synergistic combination of infrared laser and conducted RF energy increases the oxygen intracellular
diffusion by heating skin.
3. The technology that vacuum folds skin makes RF energy penetrate a specific folded skin, significantly
improving effect and safety, even for the upper eyelid area treatment.
4. Vacuum plus specially-designed rollers manipulate leads even RF penetration (5-15mm). Meanwhile, vacuum and roller mechanical tissue manipulation nips and stretch fibrillar connective
tissue, effectively break down subcutaneous fat as well as extruded capillary vessel, increase lymphatic
drainage, promote metabolism and reduce or shrink the size of the actual fat chamber, thereby greatly
improving body shaping effect.
Our body contouring system is suitable for
2. body circumference reduction
10. Physiotherapy (Scraping therapy)
1. Body shaping system V8 features revolutionary combination of Bipolar Radio frequency, Near-infrared laser, Endermology and pulse mechanical tissue manipulation.
2. The safety and effectiveness of V8 technology have been demonstrated in body contouring and
wrinkle removal on any parts of human body.
3. A Push-button start, you don't need a key to start the machine,very easy and convenient.
Technical Specifications
:

12" TFT Chromatic Touch Screen

1.Screen of handpiece 1: 2.4"
2.Screen of handpiece 2: 1.9"
3.Screen of handpiece 4: 2.5″

1. Absolute pressure:15kpa-90kpa (68.4cmHg-19cmHg)
2. Relative pressure: 10kpa-85kpa (7.6cmHg-57cmHg)

Treatment area of handpiece

4mm*7mm/8mm*25mm/30mm*44mm/40mm*66mm/90mm*120mm

Wireless IC card management

AC230V±10%,50Hz±1Hz/AC110V±10%,60Hz±1Hz (optional)

Physical dimension of package