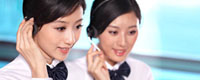 Name: jessica
Tel: +86-371-86536986
Fax: +86-371-55030233
Mobile: +86-13526716702
E-mail: info@cyflaser.com
E-mail: cyflaser@126.com
E-mail: jessica@cyflaser.com
Add: 10th Floor,5th Unit,Zuoan International , Huayuan Road ,Jinshui District, Zhengzhou,Henan,China




Henan Richwoll CYF Technology Co., Ltd.
Is the leading beauty equipments and medical equipments manufacturer, which is located in zhengzhou
City of China. Majored in developing, researching and marketing our ownmade products. We have set
up a very efficient and reliable system for beauty salon equipment supply, Medical device supply,
pigment and vascular solution, cellulite reduction and body shaping solution, also the OEM&ODM
Services.

We export it to many country,we supply the IPL,Elight photo rejuvenation equipment, RF treatment
apparatus, Fractional laser, ND: YAG laser service and Weight loss equipment to bring beauty benefits
of health to clients over the entire globe.

From our workshop,we maintain a detail oriented approach beginning with our assembly production
line,then on to electrical installation and testing in our plant, to be rigorously checked again by sustained
use for a 24-hour period before being packaged for delivery.

We believe in providing distinctive,dedicated,disciplined and industrious service to our clients and
customers, never forgetting that the past is only apicture of the future as we strive to achieve even
better service and superior quality products by not resting on our past glory, but working harder to stay
the leader in Cosmetic Machinery Manufacturing.
We have a factory , which places in the Zhengzhou huiji district, and for the high technology developing
enterprise.