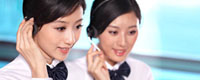 Name: jessica
Tel: +86-371-86536986
Fax: +86-371-55030233
Mobile: +86-13526716702
E-mail: info@cyflaser.com
E-mail: cyflaser@126.com
E-mail: jessica@cyflaser.com
Add: 10th Floor,5th Unit,Zuoan International , Huayuan Road ,Jinshui District, Zhengzhou,Henan,China




Products
>
cryo machine
>
> 2017 cryo fat freezing weight loss machine with cavitation&rf system for slimming
Product name : 2017 cryo fat freezing weight loss machine with cavitation&rf system for slimming

Product No. : 201782115172

Price : 1-1400$
Details:
2017 cryo fat freezing weight loss machine with cavitation&rf system for slimming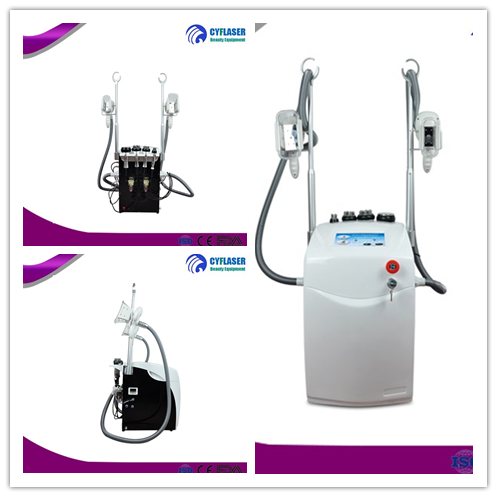 1.Theory Of cryo machine
Cryo is a beauty treatment that relies on controlled cooling for non-invasive localised fat
reduction in problematic areas of the body. It is a way to reshape your client's contours.
Cavitation is body sculpting with no anesthesia, no scars, no discomfort, no downtime and
presents a risk-free alternative to liposuction. The result is instant loss of fat cells.
Radio frequency treatments are ideal for those who wish to effectively contour the body,
reduce fatty deposits and improve the appearance of cellulite.
Vacuum: After break up the subcutaneous fat, decrease cellulite accumulation. It helps smooth lymph and discharges the fatty acid and toxin that is decomposed through lymph system. Vacuum hads immediate effect in body shaping.

2.Functions
1. Body shaping, fat dissolving, repel the cellulite.
2. Lymphatic drainage, promoting metabolism & blood circulation.
3. Decrease the excessive water and prevent the fat from accumulation.
4. Tightening skin, strengthen skin elasticity, skin lift.
5. Clear belly wrinkles, especially the stretch marks.
6. Complementing the collagen , skin rejuvenation.
3.advantages
1. Effect: Suitable to a wilder range of customers, instant treatment effect, long-term effect
2. Safety: Cryo is specially designed, and it replaces the surgical operation to loss weight.
3. Service: As it avoided various kinds of surgical operation effects, the treatment becomes more private and comfortable.
4. Cost: durable consumable material, low treatment consuming cost.
5. Painless treatment focus energy at the correct position,compared to other radio frequency technology uses low energy and high frequency,safe and effective.
Technical Parameters
| | |
| --- | --- |
| Voltage: | 220V/110V |
| Screen: | 8 inch TFT color touch screen |
| Power consumption: | ≤800W |
| Cooling output temperature: | -10~4°C |
| Vacuum: | 650mmhg |
| Cryo output pressure(Vacuum pressure): | 0-106kpa |
| Large Cryo Cap Size: | 6.8*10*18.0cm |
| Small Cryo Cap Size: | 5.4*8.0*15.5cm |
| Cavitation Frenquency: | 40Khz |
| RF Freqnency: | 5Mhz;10Mhz |
| Cooling System | Water + wind + semiconductor |
| Working Time | Continuously / time setting |
| Size of machine: | 55*40*60cm |
| Packing size: | 62*46*75CM |
| Net weight: | 30KG |
| Goss weight: | 43KG |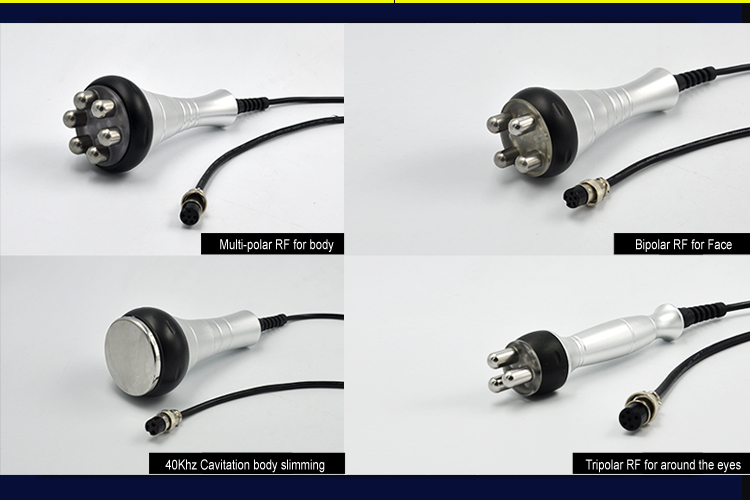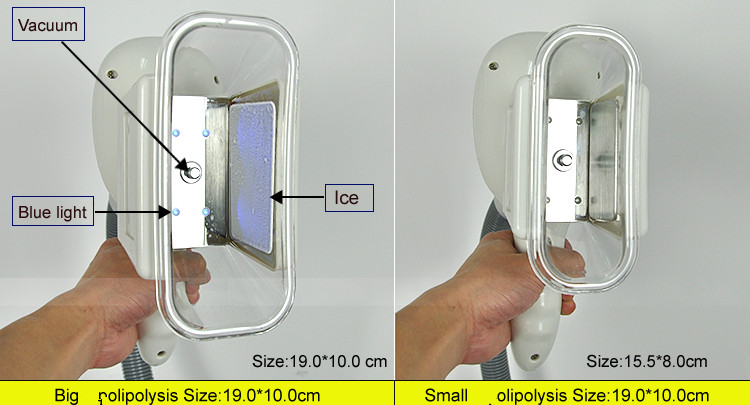 Packing &Shipping
1.Standard Export Package:aluminum alloy case & PE soft material inner
2.Offering the door to door services depend on your actual request. Such as DHL,
UPS, TNT, FEDEX… by air; and the sea transportations.
Contact Information


Whatsapp: 008613298311373