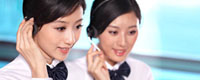 Name: jessica
Tel: +86-371-86536986
Fax: +86-371-55030233
Mobile: +86-13526716702
E-mail: info@cyflaser.com
E-mail: cyflaser@126.com
E-mail: jessica@cyflaser.com
Add: 10th Floor,5th Unit,Zuoan International , Huayuan Road ,Jinshui District, Zhengzhou,Henan,China




How does the treatment feel?
Laser treatment for hair removal is virtually painless, although some people describe the sensation as a slight prickly heat. Vital Cosmetics use a more advanced E-Light as opposed to the more traditional IPL, minimizing discomfort and maximizing results!