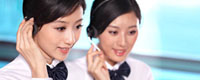 Name: jessica
Tel: +86-371-86536986
Fax: +86-371-55030233
Mobile: +86-13526716702
E-mail: info@cyflaser.com
E-mail: cyflaser@126.com
E-mail: jessica@cyflaser.com
Add: 10th Floor,5th Unit,Zuoan International , Huayuan Road ,Jinshui District, Zhengzhou,Henan,China




Henan Richwoll CYF Technology Co., Ltd.Is the leading beauty equipments and medical equipments manufacturer, which is located in zhengzhou City of China. Majored in developing, researching and marketing our own-made products. We have set up a very efficient and reliable system for beauty salon equipment supply...
[
More
]